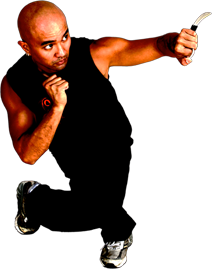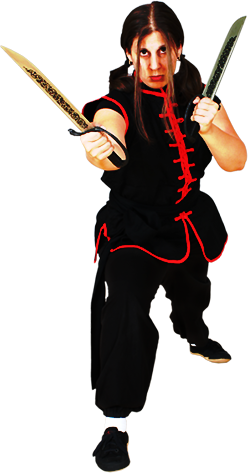 A Warrior Family
Guro Jeremy and Sifu Amanda Bernabe, a husband a wife team, have come together with their combined over 36 years training in martial arts and 24 years in yoga, to create a school that focuses on the student and makes an impact by changing the state of the world one student at a time. We will accomplish this by sending students out to the world with a strong sense of confidence, compassion, and leadership skills with the understanding of how to treat fellow beings on this earth and become a better member of society making themselves and their communities better. We are the martial and yoga school where a student can know that the instructors and owners truly care about their well-being.
Semi-Private and Exclusive Training
One of our unique qualities is making our school a semi-private school with a limited number of students per class. We are also an invitation only school, in which a person must receive an invite from a fellow student or owner of TAMA or they must request an invitation. This is the beginning of the process where you will receive an invitation to a trial class, a 20-minute private class and interview to find out if we can meet your needs. Once our student base has met, the 15-student maximum, a waiting list for application will begin for those classes until a spot opens.
Excellence Through Self-Evolution
Our yogis can choose to move on after several years of practice to instructor training as well as our martial artist who can train after their black belt is acquired (usually if dedicated a 4 year process). Preteen/teen students can get a jump-start in our Junior Leadership program in martial arts if they wish. Martial Artist also can take advantage of our Demo and Tournament teams which have already started development from many years previous in our first school. The team has competed and shown off our martial and traditional Lion Dance skills at many special events all over South Florida and we look forward to expanding that to a National and World project in the years to follow. Yogis and martial students also can take advantage of exciting workshops, special events and well-known instructors dropping by. Our students always get first option to sign up for all specialty classes. Our concept of a more personal training ground alone is very unique in a highly corporate 'bigger is better' world. We also stand out in our actual center, a beautifully Zen setting on a private acre property in Davie Florida. Surrounded by gorgeous botanical gardens, of flowers, fruits, and herbs. Completed with the charm and soothing sites and sounds of water features, twinkling lights and peaceful statuary. This training center will surely put you in a state a relaxation and tranquility in your practice and make you feel in sink with the great masters ahead of you. The property is also in the works of becoming a Florida certified Wild Life Preserve, taking special care to make sure all plants are safe to Florida ecology, and attract wildlife like the Florida Zebra Longwing butterfly.